This week I decided to work on knowledge... getting to really know and study the doctrine... and I EARNED MY HOLD TO THE ROD!!!!! Which means I've memorized 42 scriptures from preach my Gospel. I get one of those nifty bronze looking hold to the rod statues. Which is super exciting. I also got to give a talk in church on faithfulness. I studied Jesus is the Christ's explanation of the Ten Virgins and used that story as an outline for my talk, and the symbolism to talk about the importance of faith.
In the meeting in North Little Rock: Elder Kopischke of the 70 came. Unfortunately he didn't give us the "in's" of when our Ipad's were arriving, however we had a wonderful meeting with him. We asked questions and he answered them for about 3 hours. He is an amazing teacher and I really truly could have listened to him expound the scriptures for days!!! I used his insights in my talk.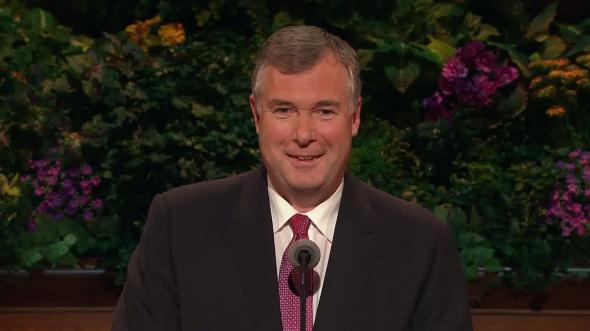 Some notes from our meeting...
1. Faith can be replaced with the word action/doing "Learn by faith/action"
2. Laman and Lemuel are misunderstood at times. Laman and Lemuel and Nephi and Sam are like the 1st district. They all accepted the call, they all served, but where Nephi and Sam reacted one way to the council of the Lord... Laman and Lemuel reacted a different way.
3. Recognizing the Spirit is a matter of acting on all your feelings... the more you act the more you will be given to act on... and the more you respond the more you will recognize.
4. Be yourself
The last one I just got from the overall meeting, not anything he said. :D He and Elder Meredith (our area 70) were so wonderful. :D
Their awesomeness made up for the lack of ipads 10-fold. I also got to see Sister Garbe!!!!! <3 She's serving in Arkadelphia now, and is doing well! Love that woman!! We also had 7 investigators to church!!! all of our progressing investigators are in Danville and it's been wonderful seeing all these people progress in the Gospel :D :D
The church has been restored. I know that Heavenly Father and Christ have called a prophet again, and his name is Thomas S. Monson. :) I'm so happy to be here in Danville, there are so many elect Children of God here who are being prepared by angels. I know The Book of Mormon is another testament of Jesus Christ and is the evidence that the Power of God (priesthood) is once again given to men to lead and guide and work miracles. :D Love this gospel!!!
Have a blessed week!
Sister Foster